AAAAH. Adesso sono anche io nel pieno del relax estivo c: mi godo il fresco del condizionatore e soprattutto disegno incondizionatamente(che brutto gioco di parole...)!! Ovvero consegna finita, tutto fatto...ora inizia la fase dello studio e del cazzeggio A_______A yay.
MA ora vi mostro un paio di cagatine cretine che ho fatto quest'anno.
* Finally the summer is here for me too! I presented my pages and this year is over..now it's a period for relax...a lot of drawing and studying! A__A
But first I show you some craps of this year that I haven't posted yet!So.. in
chronological order...
In ordine cronologico-
Le due tavole degli agenti atmoferici che non mi fanno troppo scheefo. La neve e il vento/mare in tempesta.
La prima la devo ancora inchiostrare D: e mi ha comunque divertito abbastanza.
Il mare è difffficiiliiisssimo da rendere!! Infatti si vede..ma il risultato alla fine non mi dispiace, e soprattutto l'inchiostrazione mi ha super entusiasmato.

* The snow and the wind/stormy sea...not so good not so bad.
The first still need the ink but I had fun with it. The sea is really harder to render. There're so many mistakes..but I like it at the end, and the inking was interesting.

Ora vi risparmio le altre tavole intere e vi mostro invece qualche vignetta più o meno decente.



* There're some
extracts from other pages..
Questa è l'ultima vignetta della tavola di fantascienza a tema Blade Runner e Matrix (combo). Purtroppo è tagliata (manca metà gamba ;_;), ma lo scanner decise così.
Non è chissà che...ma a distanza di mesi mi piace ancora un pochino, e penso di coronare il tutto inchiostrandola e colorandola. Giusto per sperimentare un po' con le atmosfere.
* This is from my sci-fi page Blade Runner/Matrix themed. It's cut -.- sorry, that scanner made me neurotic.
It's not a masterpiece but I like it after a few months..and it's quite a record.
I think I'll ink it and I'll color it digitally...just for practice.
Questa è una vignetta di mezzo della prima tavola di supereroistico. Quella tavola mi fa davvero VOMIT ma questa vignetta è media abbastanza da mostrarla qui e farvi sapere che ho fatto una tavola con una supereroina. Che poi è un mix di Xena e soprattutto Sailor Moon, si chiama infatti Moon Girl...ma GIURO non l'ho inventata io. Anche se potrebbe benissimo essere una mia creatura pff.
Come si vede, odio i palazzi. E loro odiano me, ne sono certa.
* Instead, this is an extract from my superheoristic pages. My heroine is a mix between Xena and Sailor Moon, her name is Moon Girl..and I SWEAR..I didn't invent her! Even if she could be mine as well..
You can see that I hate buildings and they hate me.
Ed ecco una piccolissima preview delle mie amate tavole horror. Che poi mi hanno detto di essere poco horror...ma è un'altra storia. Conto di colorarle per benino e postarle. Sono le mie due tavole migliori uscite quest'anno ;_______;
*And here you are a little preview of my best pages of the year! The horror pages! I want to color them... A___A I'm really happy about this work, you'll see...and I hope you'll like it!
E insomma...è tutto.
Ho davvero tante cosee da fare in questo periodo di libertà...queste fra tutte:
E questa lista la dovrei tatuare un po' su tutto il corpo.
* So that's it. I have a lot of things to do and there's a list for the most important:
-
making fan art
-
coloring the horror pages
-
inking and coloring my final pages
-
learning how to use illustrator (I'm still a newbie)
-
READING AND STUDYING A LOOOTTT
-
thinking a topic for my next year final project
Poi ovviamente ci sono le liste delle cose frivole,come perdere tempo fallendo facendo della "nail art"...
o fare tanto shopping sia di artbook, libri, fumetti...ma anche di vestity e materiale (pantoni a me.)...uscire dalla stanza ogni tanto e fare vita sociale,ma soprattutto...nerdare.
Ho tipo 5 giochi da finire tra cui Fragile per la Wii e FF8.
Ma per ora mi do a cosa poco impegnative..come riacchiappare tutti gli emulatori (commodore, amiga, sega, gba) e stare ora al pc respirando profumo di infanzia

♥


Per ora...vado di matto per questa meraviglia della LucasArts..

* There're of course some lists for other silly things like nails art, or shopping (books, clothes and drawing materials)..or just going out of my room and stop to be antisocial...but mostly BEING A HUGE NERD.
I have to finish like 5 games, Fragile for Wii and FF8.
Now I'm having fun with old consoles like commodore 64 or amiga...or sega mega drive.
This is my current ossession...LucasArts always makes (or made) wonders.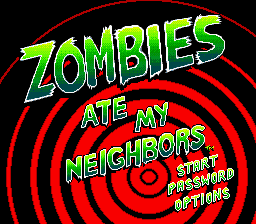 Che poi è difficilissimo pff...